Among the many holidays and events celebrated in the U.S. each year in November is one that may have escaped your notice - Historic Bridge Awareness Month. In the U.S. alone, there are over 607,000 bridges, according to the
2013 Report Card for America's Infrastructure
. Sadly, many, if not most, of these bridges are in a dangerous state of disrepair. According to that same report, over 200 million trips are taken each year across deficient bridges in the U.S., posing a serious threat to the safety of all Americans.
What does it mean when a society allows its bridges to fall into such ruin? When we speak of bridges, we often speak not just about bridges in the literal sense, but also in a figurative - if not romantic - sense. As the title of my article suggests, when we speak about "bridging a divide" or "building a bridge," we often mean far more than just the steel or mortar, cables and girders, nails or rivets that go into constructing an actual bridge. "Bridges" are metaphorical for connection, community, sharing, overcoming adversity, solving disagreements, bringing the seemingly unreachable within our grasp.
Therefore, when a society allows its bridges to fall into ruin - failing to prioritize their actual
and
symbolic value to that society - its acquiescence speaks volumes about how that society values notions like community, living together for a greater good, common causes or purposes, the benefit of resolving differences that separate its people. A failing infrastructure, in short, heralds a failing society.
So, while this event may not garner as much news as events related to health, family well-being or even our favorite foods, please take a moment to consider the importance of bridges, particularly if you live in an area like I do (San Francisco Bay Area) where bridges not only carry us to and from work or allow for the supply of goods and services, but are also an integral part of the communal psyche. And, then, imagine how life would be if that bridge suddenly collapsed.
For this week's
Through The Modern Lens
, take a moment to enjoy a few photos of some historic bridges in the U.S. and from around the world. You can read/see many more bridges
here
and
here
.
Pinterest
is also a wonderful site for pictures of many different kinds of bridges, both large and small, covered or suspension, wood, stone, metal, you name it.
The Golden Gate Bridge, US
The Tower Bridge, England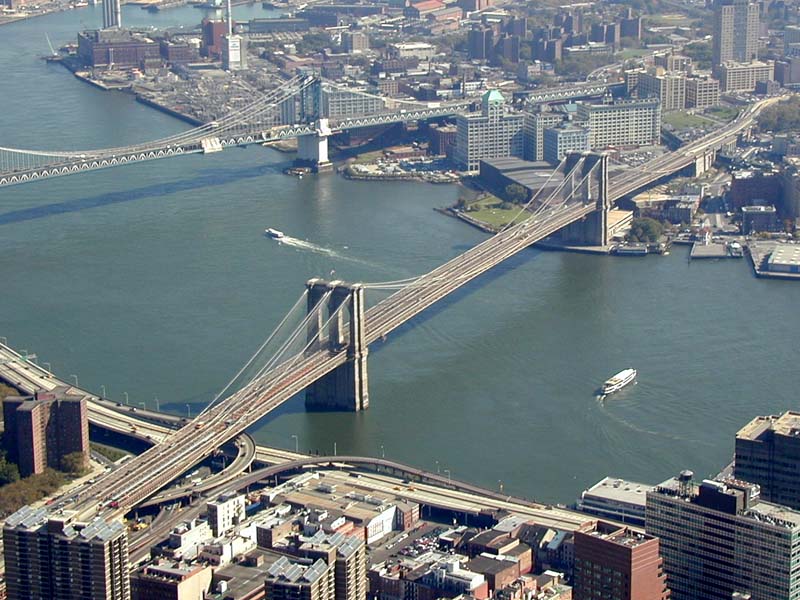 The Brooklyn Bridge, US
Akashi-Kaikyo, or Pearl Bridge, Japan
Pont du Gard Aqueduct, France